Who We Are
We are a US-based group of closely working virtual assistants with backgrounds in customer service, business management, administrative assistance and creative services ready to help small businesses and private individuals save time and money! We know we aren't the cheapest company out there, but we strive to be the best by offering our clients a team to help unlike other virtual assistance companies.
Message from the Owner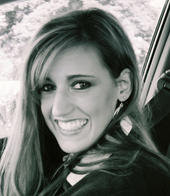 To our past, present, future customers:
I personally want to thank you for your interest in MyVirtualTimeSaver.com.
I hope you'll take the time to tour our website. Once you do, I think you'll be surprised to discover the many ways we can help your business grow and prosper.
MyVirtualTimeSaver is unique and special and I feel privileged to be the owner of this company. We are locally owned and operated and are proud of the fact that 100% of all the work is done here in South Carolina. We have been in business since 2011, and during that time we have helped countless small business owners and private individuals work more efficiently in their day.
If you would like to learn more about MyVirtualTimeSaver, I sincerely invite you to call me at (843)259-2286 or email me personally at jessica(at)myvirtualtimesaver.com. I would be thrilled to answer any questions you have about our company.
On behalf of everyone here at MyVirtualTimeSaver, I extend a warm welcome. I hope to get to know you better in the future!
Jessica Hanna